Albany ! Dear Albany!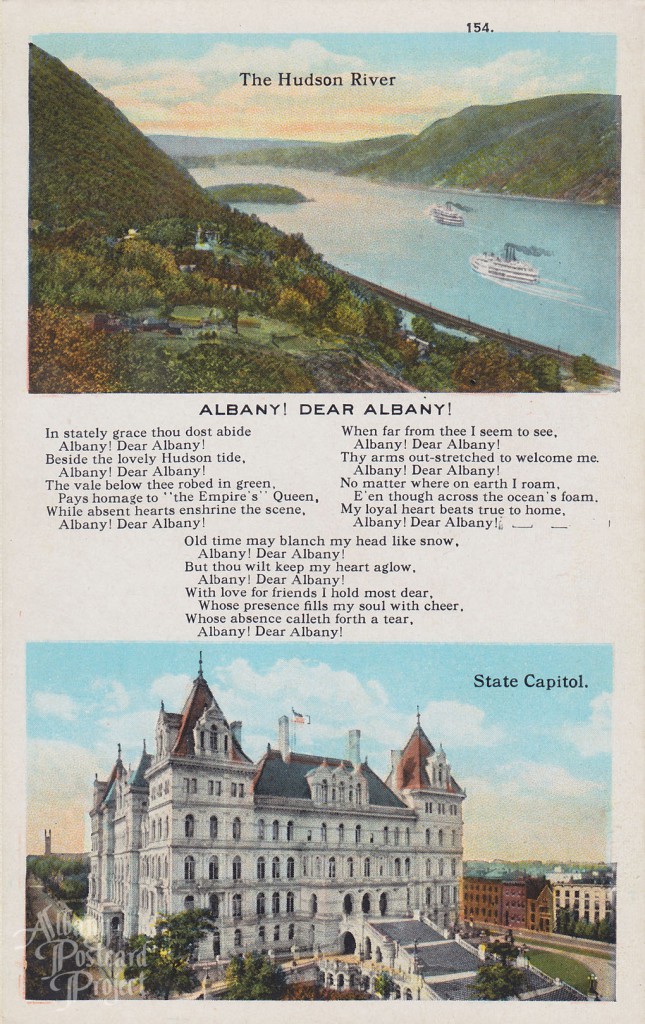 Publishing Era: 1915-1930
Publisher: Chas. W. Hughes, Mechanicville, NY
Postmark Year: N/A
Postmark Date: Not Mailed
Mailed to: N/A
Mailed from: N/A
Note: N/A
Hudson River Scene and New York State Capitol
Notable Streets: State Street, Washington Avenue
Notable Buildings: New York State Capitol, Site of Alfred E. Smith Office Building
**The Hudson River image may be from just west of Linlithgo and just south of Catskill. The island and the railroad clearly match but the mountains aren't nearly as mountainy. If anyone has any ideas where that shot came from, please share with us!