Brookside Avenue, Menands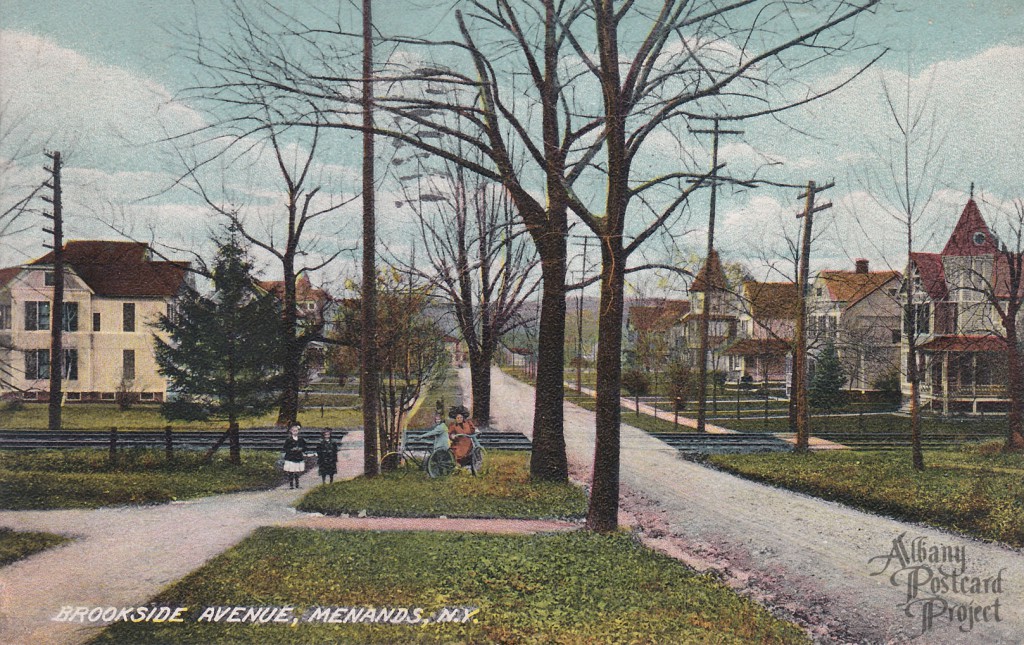 Publishing Era: 1907-1915
Publisher: S.Y. Ferguson, Menands, NY
Postmark Year: 1908
WHERE THE PHOTOGRAPHER STOOD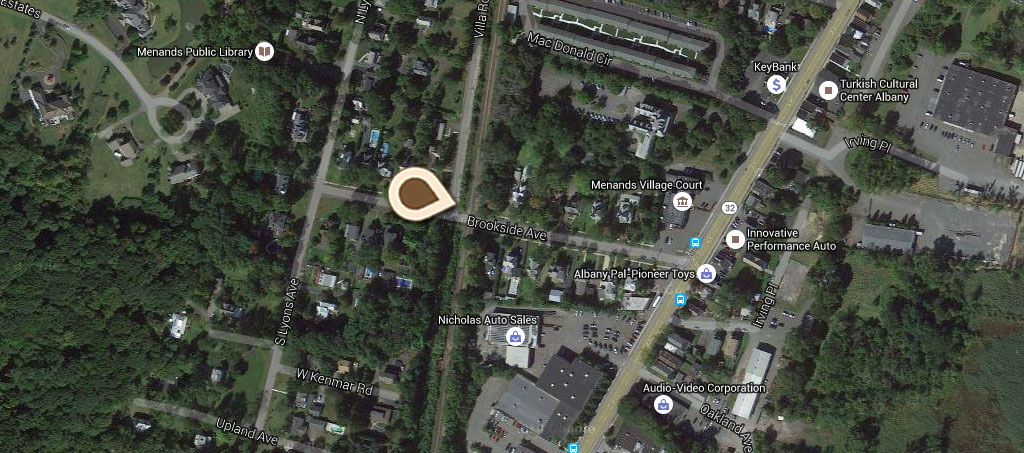 View How it Looks Now via Google Street View
Postmark Date: April 23, 1908
Mailed to: 171 Lancaster Street, Albany
Mailed from: Albany
Note: Dear Bessie,
When are you coming back to school? I hope you will be able to come back to school soon. Please excuse my long absence from writing. I will be down to see you soon.
Your friend,
Carolyn S.
Brookside Avenue
Notable Streets: Brookside Avenue, Villa Road, Broadway
Notable Buildings: Residences