Postcard to the Present: St. Casimir's School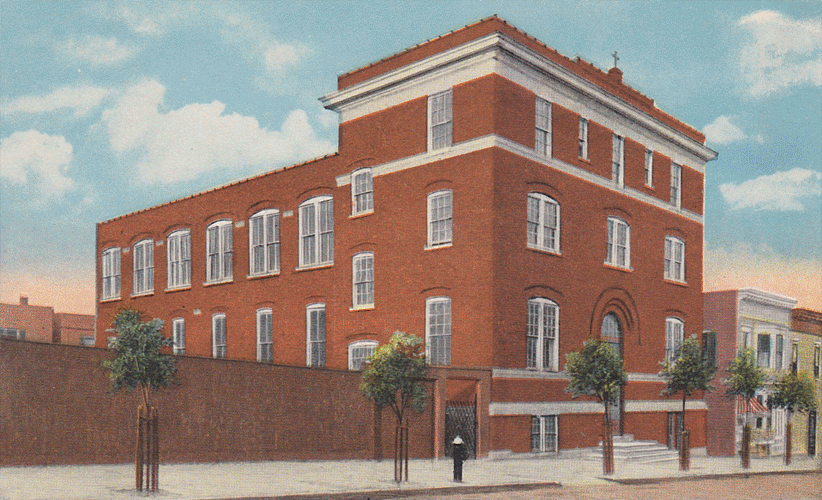 The St. Casimir's School building on Sheridan Avenue was built in 1917 to compliment its church across the street. Saint Casimir's Church, Albany's only Polish Roman Catholic church, closed in 2003. The school followed suit in 2009. Pictured above is an animated gif of how the school and its surrounding area has changed over the years from about 1920 to 2015. The soon to be centenarian seems to be holding up quite well physically and very little has changed on the exterior over those years. One noticeable difference has been the addition of a next door neighbor, St. Casimir's Convent, built in 1924.
As of June, 2015, the St. Casimir School building is currently for sale. Hopefully this building can transition into residential apartments, following in the footsteps of many other local schools.
For more information on this specific postcard: Click Here
You may also be interested in: St. Casimir's Church and Rectory