Soldiers and Sailors Memorial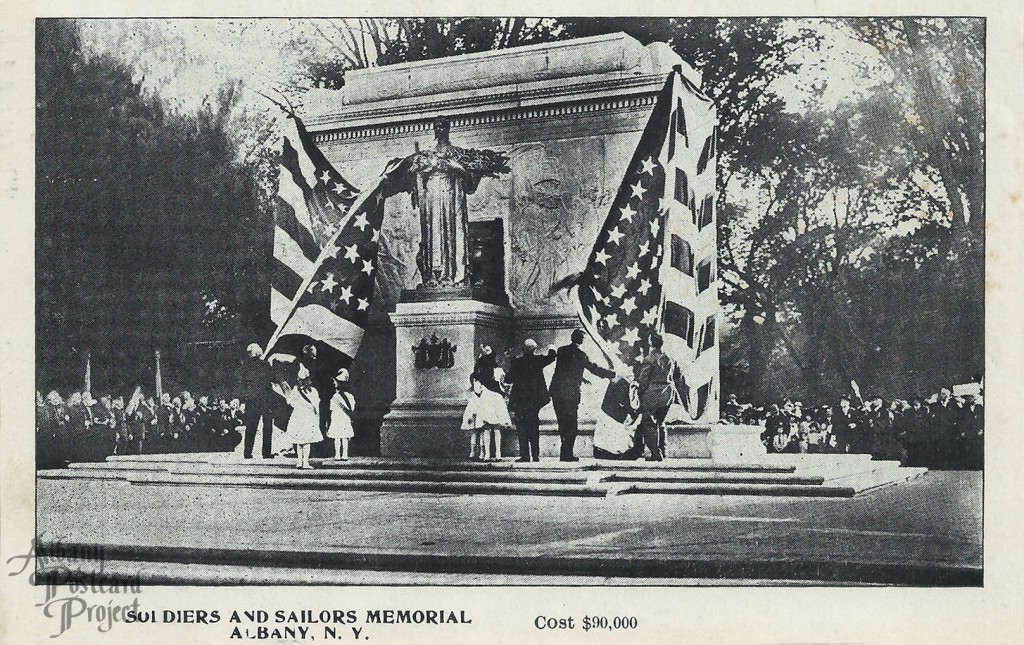 Publishing Era: 1907-1915
Publisher: Coulson & Wendt, Publishers, Albany, N.Y.
Postmark Year: 1913
WHERE THE PHOTOGRAPHER STOOD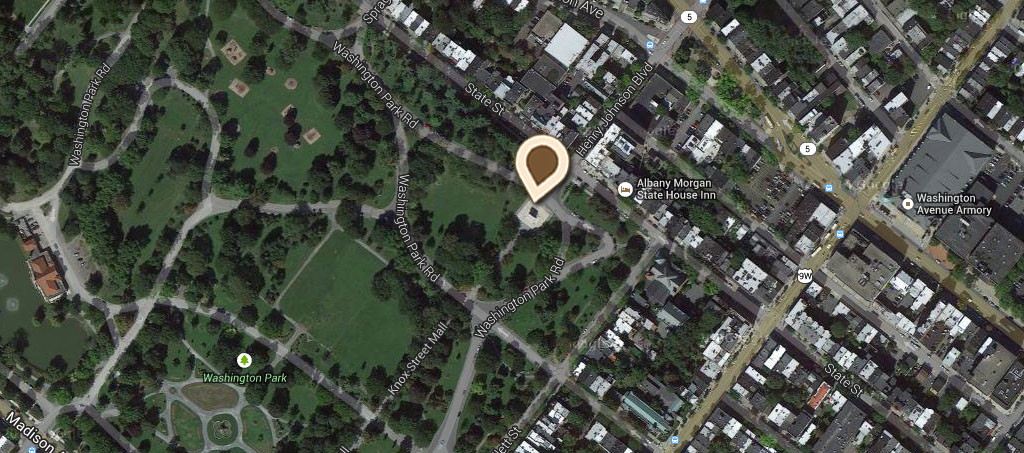 View How it Looks Now via Google Street View
Postmark Date: January 6, 1913
Mailed to: Albion, New Jersey
Mailed from: Albany
Note: Nell:
Had a fine trip down. Met Nathan and others at R Saw.  M Cole this eve. Am just going to turn in 9:15 pm, in hopes to see the Gov. in the morning. Bye Bye.
F.W.S.
Soldiers and Sailors' Memorial Dedication, October 5, 1912
Notable Streets: State Street, Knox Street Mall, Washington Park Road
Notable Structures: Soldiers and Sailors' Monument