State Normal School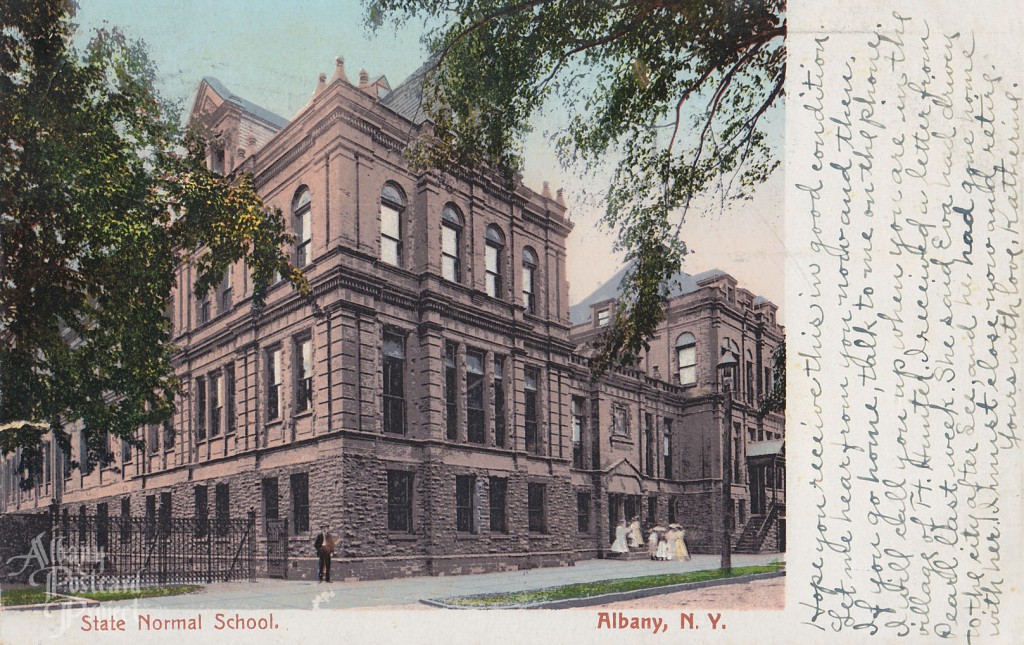 Publishing Era: 1901-1907
Publisher: The Albany News Company, Albany, NY
Postmark Year: 1907
WHERE THE PHOTOGRAPHER STOOD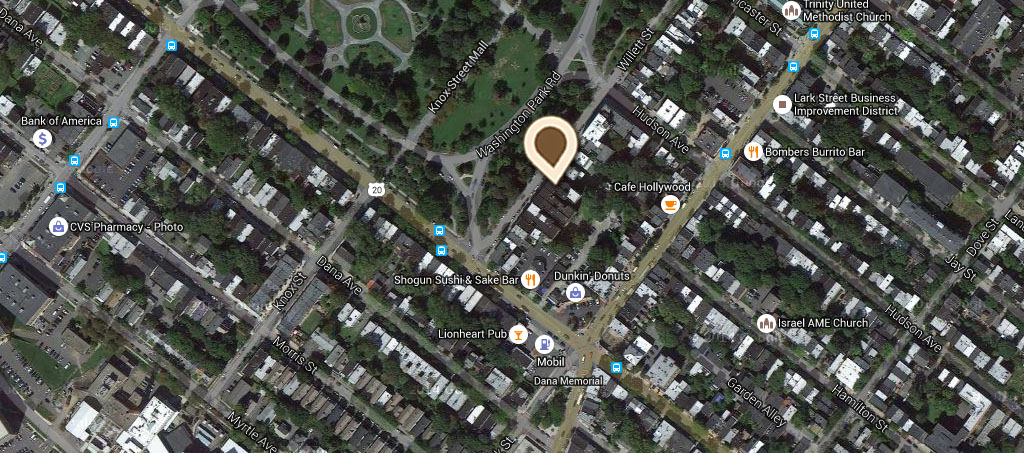 View How it Looks Now via Google Street View
Postmark Date: January 18, 1907
Mailed to: Amsterdam
Mailed from: Fultonville
Note: Hope you receive the in good condition. Let me hear from you now and then. If I go home, talk to me on the phone. I will call you up when you are in the village of Ft. Hunter. I received a letter from Pearl last week. She said Eva had driven to the city after Les, and he had gone home with her. I must close now and retire.
Yours with love, Katherine.
State Normal College
Notable Streets: Willett Street
Notable Buildings: SUNY Albany