State St.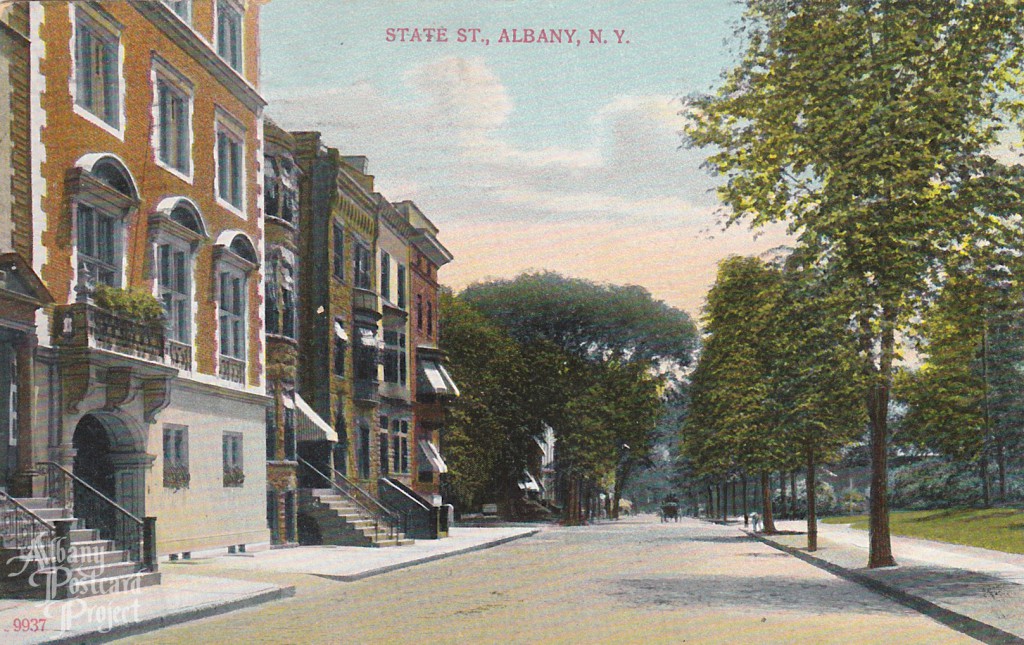 Publishing Era: 1907-1915
Publisher: Unknown
Postmark Year: 1909
WHERE THE PHOTOGRAPHER STOOD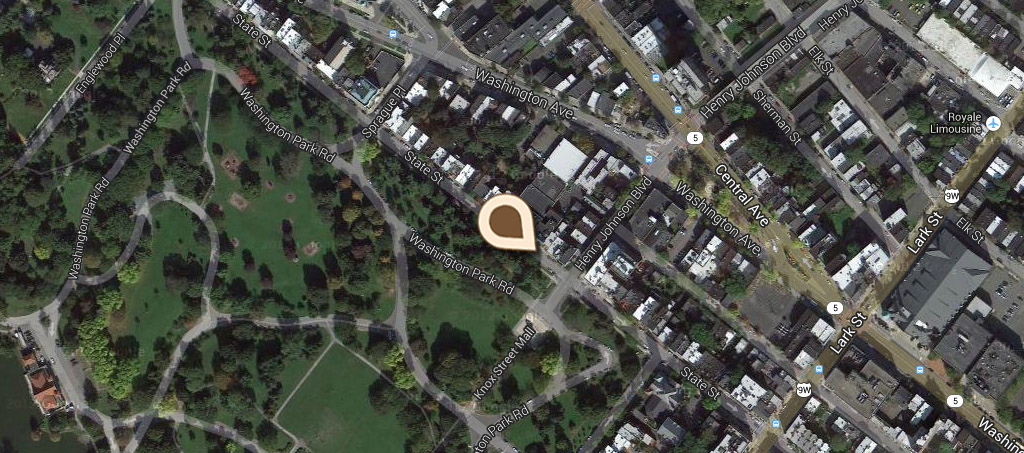 View How it Looks Now via Google Street View

Postmark Date: March 24, 1909
Mailed to: Dickinson Centre, NY
Mailed from: 86 North Hawk Street, Albany
Note: Back in Albany, came down Saturday, had a dandy long chat with Miss A. yesterday. Had to tell all about you, the trip and everything else. How does school go? Do you miss Albany and the Albany friends? Miss A. says she misses you very much. Regards to your sister.
R.G.W.
State Street
Notable Streets: State Street, Henry Johnson Boulevard, Washington Park Road
Notable Buildings: Rockefeller Institute of Government, Residences