State Street in 1805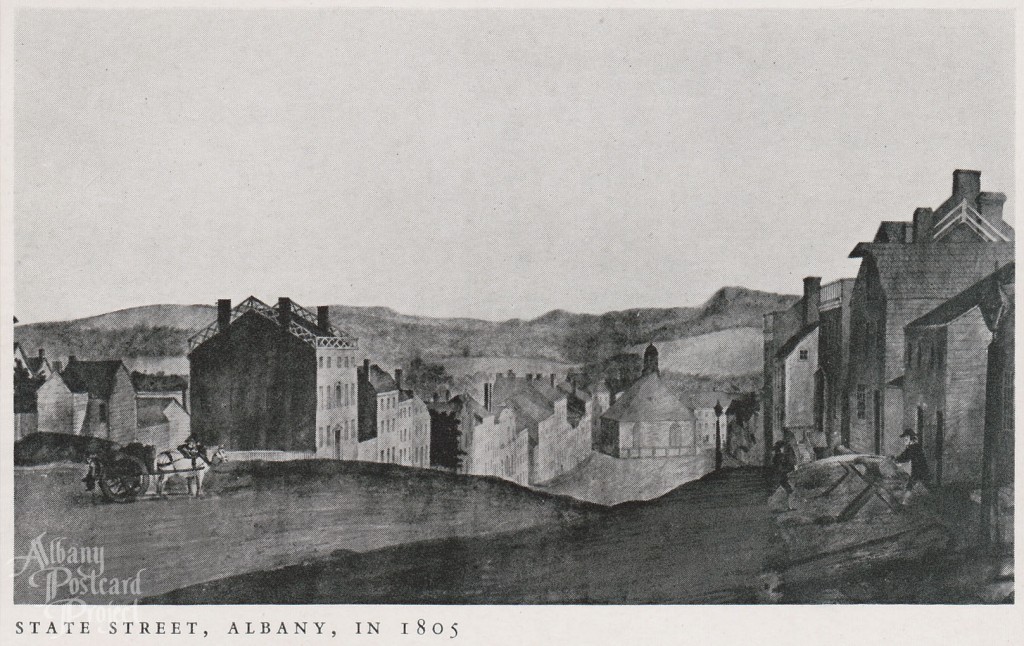 Publishing Era: 1915-1930
Publisher: Unknown
Postmark Year: N/A
Misc: No. 9 in the Albany Historic Post Card Series
WHERE THE PHOTOGRAPHER STOOD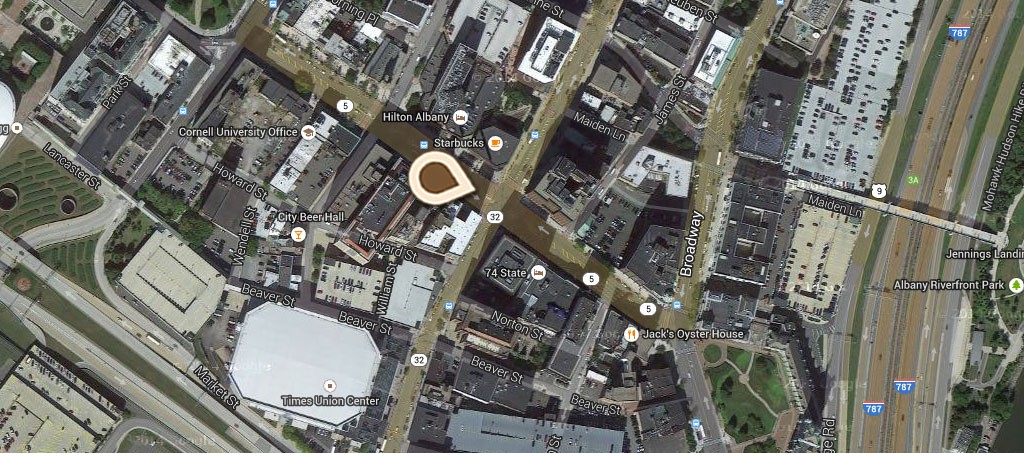 View How it Looks Now via Google Street View
Postmark Date: Not Mailed
Mailed to: N/A
Mailed from: N/A
Note: N/A
Postcard Notes: The James Eights' View looking east down State Street. The Old Dutch Church, removed in 1806, appears at the foot of the street. St. Peter's, the English church, stood at the top, near the cart.
The large house at the left is that of Philip S. Van Rensselaer, twice mayor of Albany. Below it is Elm Tree Corner where, in the former Livingston house, was the shop of C.R. and George Webster, printers and publishers.
State Street in 1805
Notable Streets: State Street, North Pearl Street, South Pearl Street, Broadway, Chapel Street
Notable Buildings: The Old Dutch Church, Philip Van Rensselaer House, Site of Federal Building, Site of D&H Administration Building, Site of SUNY Administration Building, Site of the Albany Trust Building, Site of Jack's Restaurant, Site of Mechanic's & Farmer's Bank, Site of New York State National Savings Bank, Site of National Commercial Bank, Site of National Savings Bank Building, Site of Hilton Albany, Site of Citizens Bank Building, Site of IBM Building