Steamer Hendrick Hudson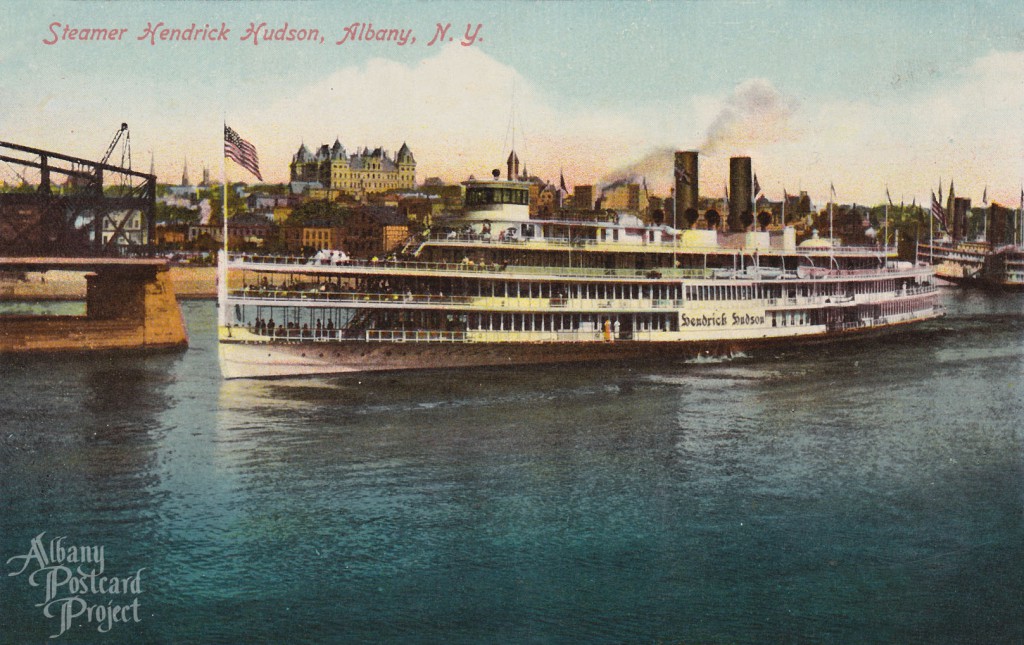 Publishing Era: 1907-1915
Publisher: Unknown
Postmark Year: Unknown
Postmark Date: Unknown
Mailed to: 188 Beekman Street, Saratoga Springs
Mailed from: Unknown
Note: Dear Beatrice, I am sorry, but Papa is a going to use both teams this after noon. I would like to see the parade. I hope it will be so you can come up some other way. I am writing this while John is fixing his auto.
Lovingly, HMV
Send word by John if you want me to come down tomorrow if we can have a horse to come with.
Steamer Hendrick Hudson
Notable River: Hudson River, Greenbush Bridge
Notable Buildings: New York State Capitol, City Hall,  Steamer Hendrick Hudson