The Capitol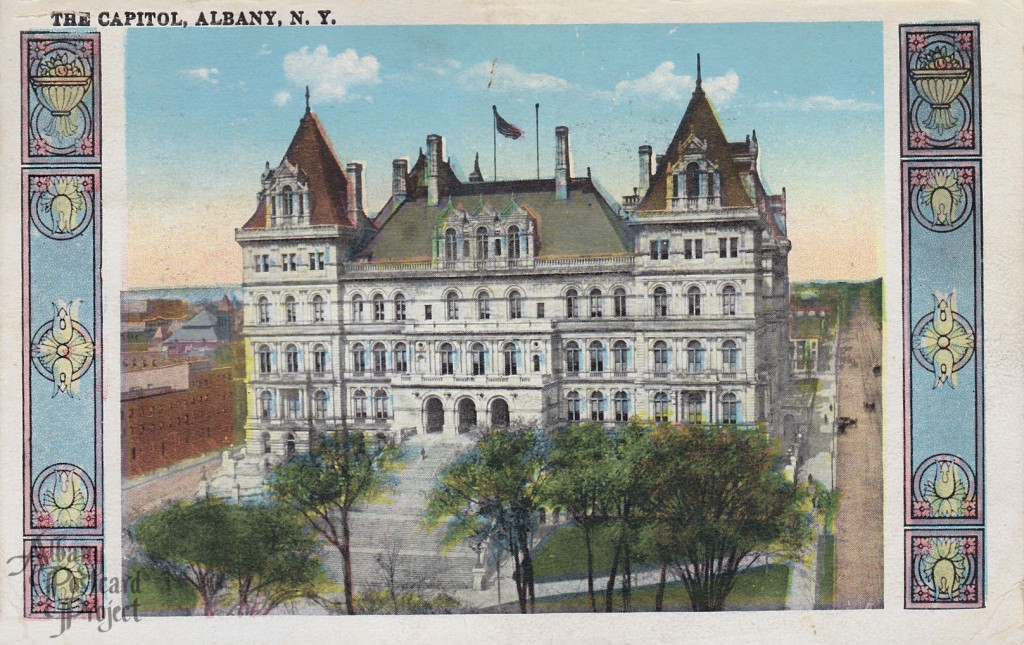 Publishing Era: 1907-1915
Publisher: O.S. Pulman, Co., Albany, NY
Postmark Year: 1922
Postmark Date: September 3, 1922
Mailed to: 31 Myrtle Street, East Dedham, Massachusetts
Mailed from: Albany
Note: Hello Chas,
Me, Fred and his wife  and 2 other friends are staying over the holidays. Sure is some fine roads coming up. It's 150 m from NY, came up on Jersey side. Will write a letter some time this week.
Aug.
New York State Capitol
Notable Streets: Washington Avenue, Congress Street, State Street, Eagle Street
Notable Buildings: New York State Capitol, Site of West Capitol Park,  Temple Beth Emeth, Wilborn Temple Church, Residences