Townsend Park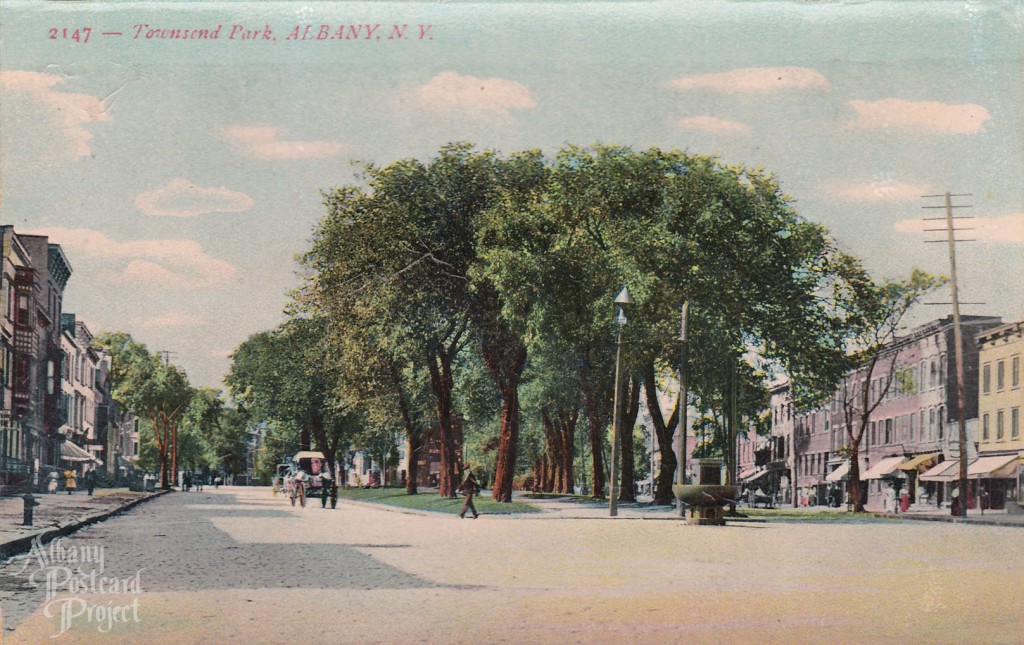 Publishing Era: 1907-1915
Publisher: Souvenir Post Card Co., New York
Postmark Year: Illegible
WHERE THE PHOTOGRAPHER STOOD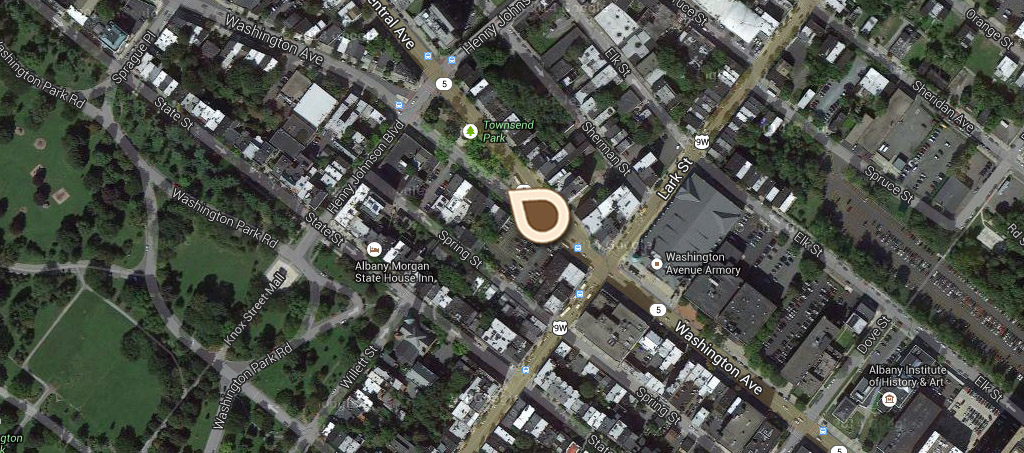 View How it Looks Now via Google Street View
Postmark Date: Illegible
Mailed to: 12 East State Street, Johnstown
Mailed from: Illegible
Note: Dear Edna,
Stella, Leon & I will be in town Saturday. Do not put yourself to any trouble, we will come direct to your house, as Stella does not know any one else over there. Will stay till Sunday or Monday. I will have to go & see Kate surely this time, if only for a short time.
Ever yours with love,
Mrs. N.
Will start from here on the 9:15.
Townsend Park
Notable Streets: Washington Avenue, Central Avenue, Henry Johnson Boulevard, Northern Boulevard
Notable Buildings: Residences, Businesses